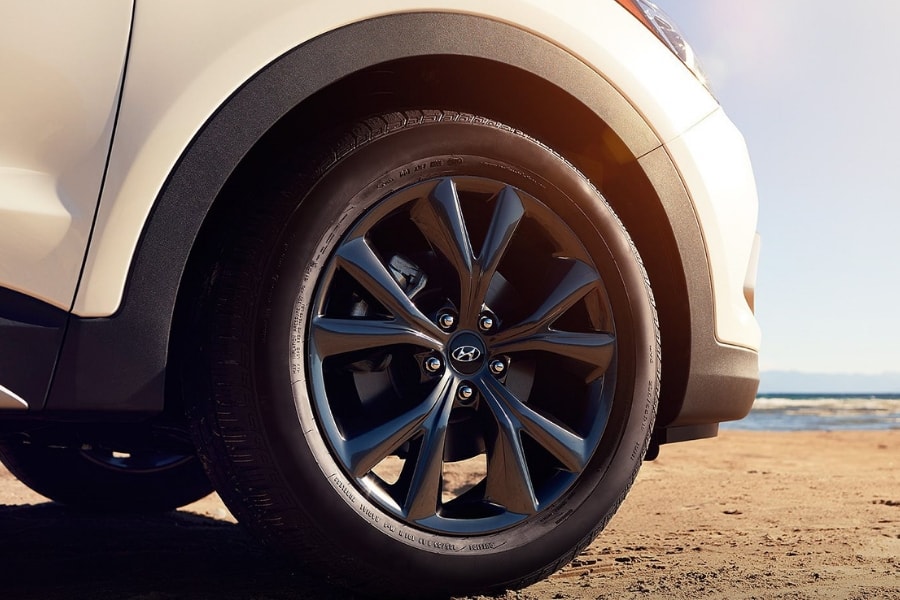 Hyundai Tire Rotation Service with St. Cloud Hyundai
As a car owner, you know that regular maintenance is vital in extending your Hyundai vehicle's life. When you bring your Hyundai in for its oil change, one of the best things you can do each time is also to have your tires rotated. There are several benefits to this service and prolong the life of your tire set so that you get the most mileage out of each tire.
---
What is a Tire Rotation?
After a certified technician has changed your oil, they will take your Hyundai to a lift in the service center so that they can access your tires. This time, they can choose to rotate your tires from left to right and the next service, they will rotate back to front, following a tire rotation pattern. They will continue this process over the course of several oil changes until all of your tires have rotated all the way around your Hyundai.
Balance Wear and Tear
Depending on whether you have an FWD or RWD, the differential will wear down either your front or rear tires quicker than the others. When you keep your tires rotated regularly, they all start to wear at the same rate, which is efficient for you financially. If your front tires are out of line and causing an issue with alignment and balance, this too can also encroach on one or more tires, making the wear much more significant.
Benefits of Tire Rotation
When you purchase your tires as a set, you are getting the best cost per tire. If you do not properly rotate your tires, you can find yourself having to purchase a tire or two unexpectedly due to the wear on them. Also, when you get your tires rotated routinely, you are helping the technicians discover any underlying issues with your wheels or tires that you may not notice while driving your Hyundai vehicle.
---
Trustworthy Tire Rotation Service with St. Cloud Hyundai
We can easily tack on a tire rotation service to any other maintenance need that you have when you head over to St. Cloud on your next service trip. It only takes a few minutes, so enjoy the comforts of our lobby while we quickly and safely rotate your tires around the Hyundai. Feel free to schedule your appointment online to meet your personal preferences or give us a call today for more information. We may have a tire rotation coupon available just for you and your service needs, check our service specials going on today for more info. We proudly service drivers in St. Cloud, and the surrounding areas of St. Joseph, Waite Park, and Sauk Rapids, MN.
  Schedule Service