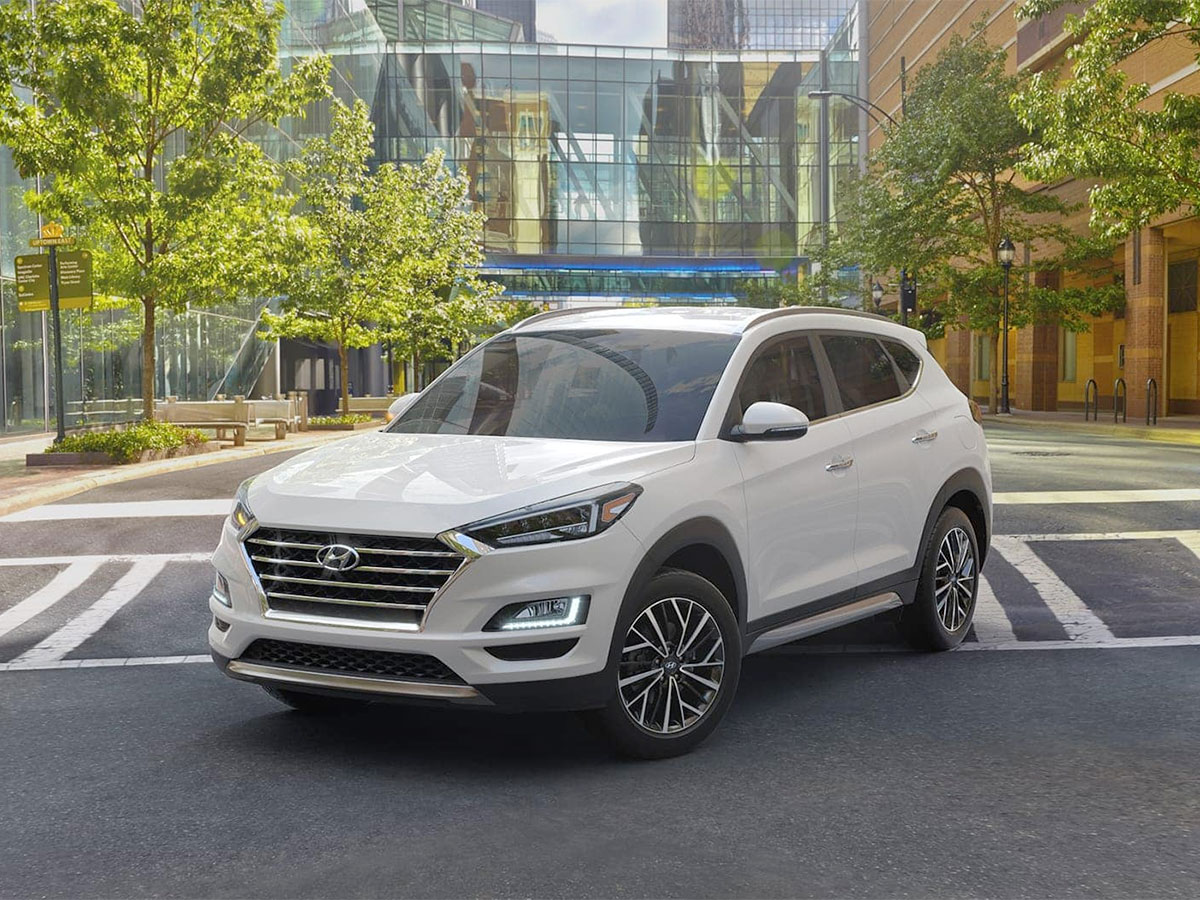 Hyundai Front Brake Pad Replacement in St. Cloud, MN
Every Hyundai has a braking system that requires routine brake pad maintenance. We provide certified Hyundai front brake pad replacement service for safe braking when you need it most. Local Hyundai drivers in St. Cloud, St. Joseph, Waite Park, and Sauk Rapids, MN can get front brake pad replacement service completed in a state-of-the-art facility by certified technicians with genuine OEM parts. We offer regular service and parts specials for brake pad replacement services at St. Cloud Hyundai.
---
Brake Pads & Maintenance
Brake pads generate the resistance needed to stop the vehicle when they are clamped against the wheels' rotors. They have a flat high-friction metallic composite design. Brake pads lose thickness contingent upon driving habits and severity of use. They should be replaced when they are worn-out, measuring 3mm or .1 inch thick. Front brake pads often wear down faster than the rear due to handling the additional front-axle load.
Worn Brake Pad Indicators
Worn brake pads should be replaced before safety is compromised. We recommend getting routine maintenance at the dealership to stay on top of brake pad maintenance with complimentary inspections. It is equally wise to get the brake pads inspected if you notice any of the worn brake pad indicators:
Squealing, squeaking, or grinding noises
Dashboard warning light
Vibration in the brake pedal
Burning odor
Brake pedal feels different
Pulling toward the side when braking
Decline in stopping power - requiring a greater distance or time to stop
Front Brake Pad Replacement Service Overview
We complete front brake pad replacement service to certified Hyundai standards. A certified technician removes the worn front brake pads. We inspect the braking system, including calipers, rotors, lines, and hardware, before installing genuine OEM parts to specifications. Rotors can be resurfaced if needed to ensure maximum resistance with the new brake pads. We perform a driving test to verify the result.
Schedule Front Brake Pad Replacement at St. Cloud Hyundai
Customers can schedule front brake pad replacement service conveniently online or by calling the service department when open. We run a courtesy transportation shuttle to surrounding areas. We have courtesy loaners and rental cars available. You can relax in the comfortable waiting area with free wi-fi, vending machines, a children's play area, and refreshments. You might also stay busy at a business workstation while we finish the service.
  Schedule Service